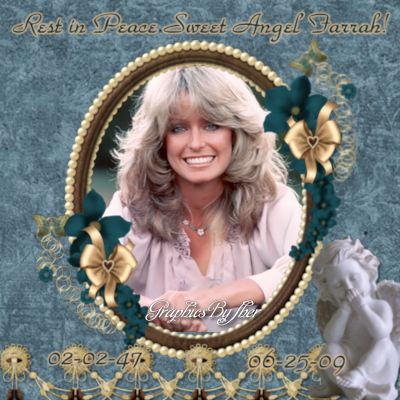 Today The country mourns the Death of an Angel! We will Miss the Smile that Melted the Hearts of many of us! I made this tag as a tribute to Farrah! My Heart goes out to her Family!
The scrapkit I used is called Vintage Love Made by Nancy
Here
Her Store is
Here
Rest in Peace Farrah Jesus has called his Angel Home!
We will Miss you !